Deep listening as a leadership practice
By Cristin Lind, Facilitator, consultant, speaker for better health and care through patient-professional partnership. LärOlika participant 2019. January 20, 2020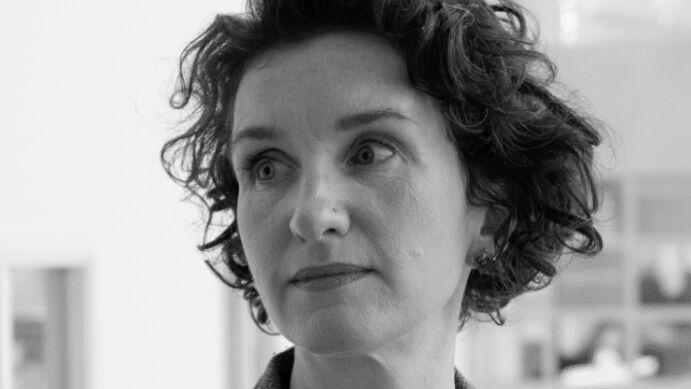 (This is an abridged version, read the full blog post here)
I have spent the past year rekindling my spirit by seeking out new ways of being and doing that allow for more space and peace without turning my back on the world.
I take lessons wherever I can find them — evidence-based frameworks, spiritual communities and pop culture all have wisdom to offer. One theme that appeared again and again is deep listening: so often that I suspect that it might be a foundational practice for living and leading well.
It's often remarked that listening is more than hearing; it's sometimes described as "hearing plus paying attention." Because hearing is an autonomic sense and listening requires consciousness, listening seems to be a nobler activity. But hearing can have a quality of openness that listening often lacks. The attention we pay to what we hear isn't always open minded, but selectively tuning in to what we want to the other person to say.
Hearing doesn't filter in that same way. By placing our attention on the vibrations that are meeting our eardrums at this moment without judgement or labelling, we can tune in to sound and train our sense of listening.
I became curious about hearing as a gateway to listening through the profoundly beautiful short film How to find silence in a noisy world about acoustic ecologist Gordon Hempton as he explores the "mossy, green heart of silence" in the Hoh Rain Forest in Washington. It's well worth the seven minutes.
Another stop on my learning journey this year was a program called LärOlika, which aims to gather people with diverse backgrounds for authentic dialogue, as a way of strengthening community and democracy. We gathered in pairs and spent a few minutes taking turns being a speaker and a listener. As speakers, we were told to talk about something we were proud of. As listeners, we were instructed to seamlessly alternate between attending to the speaker and allowing our attention to drift to things happening around the room, to thoughts in our minds, or even worse, to our mobile phones. We ended by reflecting on how it felt to be both the speaker and the listener practicing both types of listening. It might sound a bit obvious, but the actual experiencing of attentiveness – or lack of it – helped me become a better listener.
Several of the other places I've learned about listening from this year also use frameworks of levels of listening, usually starting with superficial or distracted levels of listening, moving down to deeper levels of attention, openness and empathy.
One of the most transformative experiences I had this fall was an on-line course I took called u.lab: Leading from the Emerging Future, with Otto Scharmer at MIT and the Presencing Institute, aimed at change makers and leaders of societal transformation. Listening is a central theme of Theory U on which this course is based. At the beginning of the course we learned about the four levels of listening:
Downloading – reconfirming opinions and judgements
Factual listening – discovering new data with an open mind
Empathetic listening – listening in order to see through another person's eyes with an open heart
Generative listening – connecting to an emerging future through an open will
Generative listening involves noticing the arrival of the other person's highest future possible self and keeping them connected with that. In that space, fresh ideas and impulses arise for both the speaker and the listening. If it sounds subtle, it is. But it's also incredibly rewarding.
Throughout the four-month course, we kept a daily listening journal in which we estimated how much time we spent throughout the previous day listening at each level and captured a specific moment in which we experienced ourselves shifting between levels. Initially, I found the idea of trying to quantify my listening frustrating, but quickly noticed that the daily exercise drew my attention to the quality of my listening throughout the day.
This year I've also gotten back in touch with community organizing as a change practice and was reminded of how listening is a basic component for understanding needs and building power. One of the key leadership practices of community organizing according to my former teacher, Marshall Ganz, is relationship building. Organizing highlights the art and craft of listening through practices like one-on-one meetings and listening campaigns as ways to better understand the needs and resources of the people we are trying to lead and serve.
I didn't set out to focus on listening. I was simply seeking to shake off some old habits and thinking. Deep listening appeared so often as a key to living and leading well, that eventually I paid attention. If you want to share your thoughts about what role listening plays in your leadership and life, I'd love to listen to you, too.
To find out more, and contact Cristin Lind, see www.cristinlind.com